Baron de Sigognac
Armagnac 1957 Baron de Sigognac
Bottled in 1997, in Original Wooden Case
Provenance: Hansons Auctioneers, 9/25/2017
Interested in this bottle?
Please leave your email address here.
For Customer Service related questions such as:
Placing an Order
Sales Question
New Account Setup
Call: (954) 429-6329, or
Contact us via Email
| | |
| --- | --- |
| Size | 70 cl |
| Vintage | 1957 |
| Alcohol | 40.0 % |
| Bottled | 1997 |
| Fill level | Mid shoulder |
| Packaging | Original wooden case |
| Shape | Cognaçaise |
Armagnac
Armagnac is France's oldest and most prestigious wine-based eau-de-vie. In the 16th century, it was sold over the counter in pharmacies as a "medicine". Armagnac began to be aged in oak barrels in the 17th century. Nowadays, the Armagnac region can be divided into three production areas: Bas-Armagnac, Ténarèze and Haut-Armagnac. Unlike Cognac, Armagnac is comprised of a broad palette of grape varieties, each very different, allowing for a very particular aromatic balance: Bacco adds to the wine's structure and lends it full-bodied, rich and dense aromas that require long ageing processes to fully express their roundness, smoothness and length on the palate. Folle Blanche, on the other hand, provides freshness and fruitiness in the first years of ageing. Ugni Blanc, ideal for distilling, as well as Colombard, are the final names on the region's list of most common grape varieties. When aged for 15 years or more, Armagnac displays flavours of hazelnut, orange peel, cocoa, and prunes combined with aromas of rose, verbena, leather, vanilla and even cinnamon. These Armagnacs are very dense and rounded and fully express their soil. After 25 years, Armagnacs lose their potency and mellow. Their original character gives way to oak barrel fragrances and their length on the palate becomes truly remarkable.
Baron de Sigognac
(We currently have no information available on this brand)
Baron de Sigonac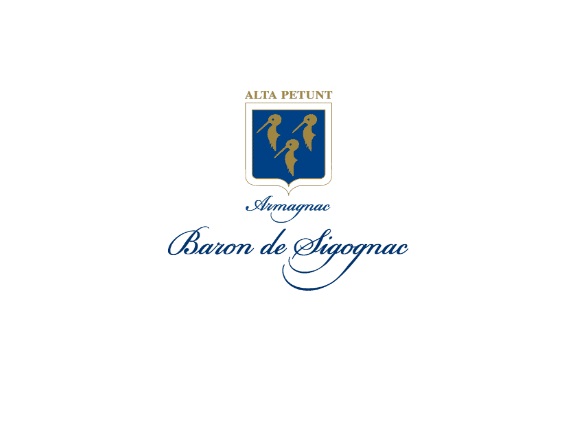 Castelnau D'auzan belongs to the region Occitania in the Biscay in the southwest of France. The village lies between the rivers Gélise and Izaute on the edge of extensive forests – 26 km east of the city of Condom. On the hills around the town, there are small settlements surrounded by the vineyards of the Côtes de Biscay. The Atlantic coast is not far away and results in a maritime climate with cool summers and temperate winters. Baron de Sigognac is one of the oldest Armagnac houses. The Guasch family produces the Armagnacs exclusively from wines that originate from its own Château de Bordeneuve, which is about 33 hectares long. The grape varieties Ugni-Blanc and Baco Blanc grow on the sandy soils of the Bas Armagnacs. All Armagnacs are distilled according to an old tradition in a copper "Armagnacais" still originating from the year 1920 and then immediately filled into new oak barrels to age for at least one year. Then the brand is loaded into older barrels to mature there for several years so that the tannins and the excellent soft and powerful flavors can develop slowly.
Basic Principles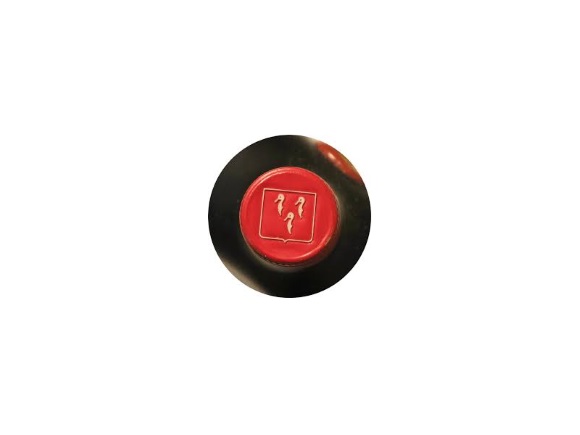 Baron de Sigognac has always pursued a philosophy with two basic principles: firstly the reliable, traditional methods of production based on the experience of the house. And secondly, the conscious choice of quality at each production step, such as a sustainable culture of vineyards, respect for soil and nature, natural fermentation on the lees, slow distillation and aging in scorched-barrels. "Quality is never an accident. It is the result of the best intentions, sincere efforts, intelligent decisions as well as their skillful realization... "said the Cellarmaster.