---
Armagnac 1953 Goudoulin Veuve J.
Imperial, Basquaise
Provenance: SAS Cornette de Saint Cyr, 6/15/2017
Questions about this piece?
Some details:

Size
70 cl
Vintage
1953
Alcohol
40.0 %
Bottled
1979
Classification
Impérial
Fill level
Top shoulder
Shape
Basquaise
Armagnac
Armagnac is France's oldest and most prestigious wine-based eau-de-vie. In the 16th century, it was sold over the counter in pharmacies as a "medicine". Armagnac began to be aged in oak barrels in the 17th century. Nowadays, the Armagnac region can be divided into three production areas: Bas-Armagnac, Ténarèze and Haut-Armagnac. Unlike Cognac, Armagnac is comprised of a broad palette of grape varieties, each very different, allowing for a very particular aromatic balance: Bacco adds to the wine's structure and lends it full-bodied, rich and dense aromas that require long ageing processes to fully express their roundness, smoothness and length on the palate. Folle Blanche, on the other hand, provides freshness and fruitiness in the first years of ageing. Ugni Blanc, ideal for distilling, as well as Colombard, are the final names on the region's list of most common grape varieties. When aged for 15 years or more, Armagnac displays flavours of hazelnut, orange peel, cocoa, and prunes combined with aromas of rose, verbena, leather, vanilla and even cinnamon. These Armagnacs are very dense and rounded and fully express their soil. After 25 years, Armagnacs lose their potency and mellow. Their original character gives way to oak barrel fragrances and their length on the palate becomes truly remarkable.
Goudoulin Veuve J.
(We currently have no information available on this brand)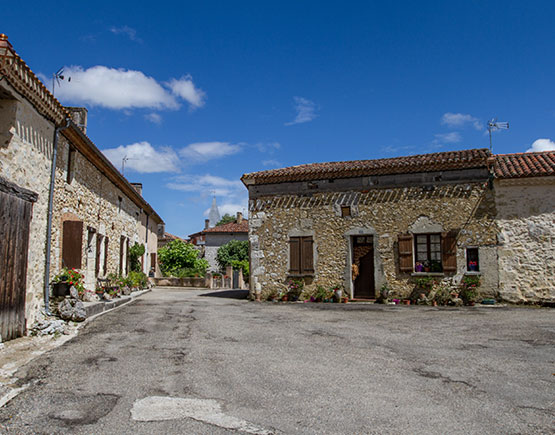 Goudoulin Veuve J.
Located in Courrensan in Bas-Armagnac, their house offers Armagnacs of traditional quality and an exclusive range of very old vintages. Armagnac Goudoulin was founded in 1935 by Madame Jeanne Ménal Goudoulin, who was born in 1887 in Mouchan in the département of the Gers.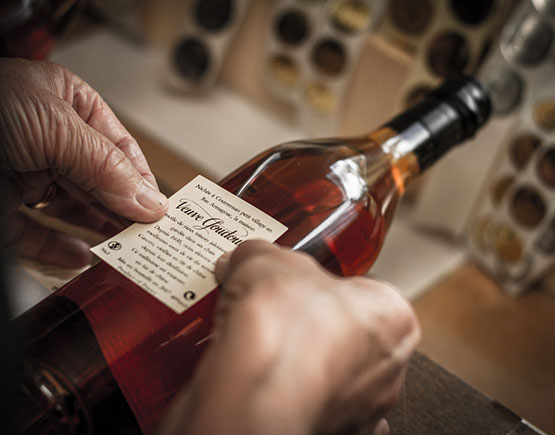 Domaine de Bigor
Through marriage, Jeanne Goudoulin came into ownership of the Domaine de Bigor in Courrensan in 1908. Following the death of her husband, Joseph Goudoulin in 1925 due to injuries suffered during the First World War, she ran the Domaine de Bigor estate in Courrensan, Bas Armagnac, on her own.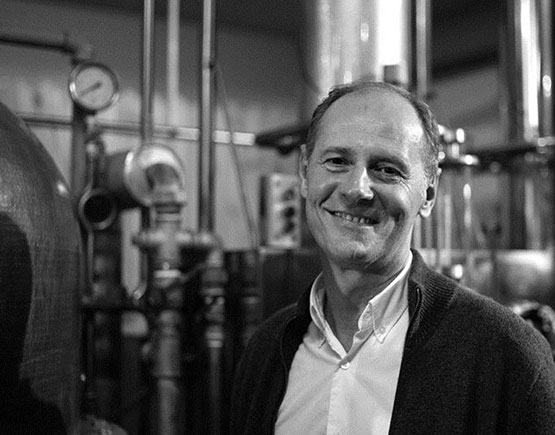 Michel Miclo
In 1935, she began to sell Armagnac from the large stock both she and previous generations had built up. Christian Faure took over the management of the estate in 1964, having spent several years working alongside his grandmother, who passed on all her expertise and knowledge of the Armagnac business.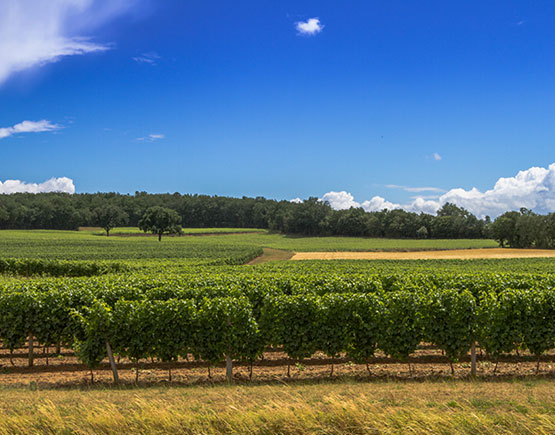 Retired
Christian Faure retired in 2009, after having successfully expanded the business and raised the brand's profile. Michel Miclo, owner of the Alsace-based family-owned G. Miclo Distillery bought Armagnacs J. Goudoulin.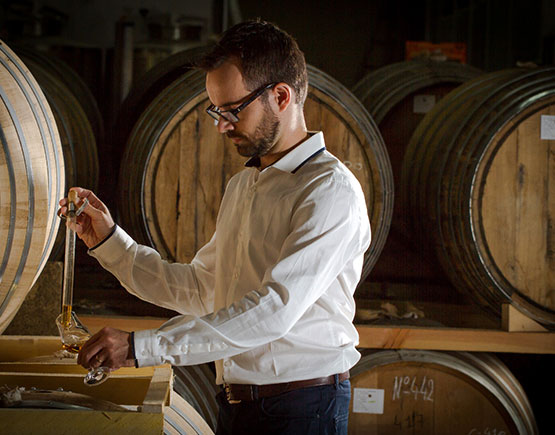 Traditional
His new team's aim is to develop the brand's geographical reach and reputation, whilst safeguarding the traditional character and the universally acknowledged quality of our Armagnacs.