---
Armagnac 1942 Delord
Vieil, Récolte, Waxbuttons with Initials "D.F." and Brand, Basquaise, Original Carton Box
Provenance: Primardeco, 1/30/2017
Questions about this piece?
Some details:

Size
70 cl
Vintage
1942
Alcohol
40.0 %
Bottled
1975
Button
Wax button
Classification
Récolte
Fill level
High shoulder
Maturation
Vieil
Packaging
Original carton box
Region
Lannepax
Shape
Basquaise
Armagnac
Armagnac is France's oldest and most prestigious wine-based eau-de-vie. In the 16th century, it was sold over the counter in pharmacies as a "medicine". Armagnac began to be aged in oak barrels in the 17th century. Nowadays, the Armagnac region can be divided into three production areas: Bas-Armagnac, Ténarèze and Haut-Armagnac. Unlike Cognac, Armagnac is comprised of a broad palette of grape varieties, each very different, allowing for a very particular aromatic balance: Bacco adds to the wine's structure and lends it full-bodied, rich and dense aromas that require long ageing processes to fully express their roundness, smoothness and length on the palate. Folle Blanche, on the other hand, provides freshness and fruitiness in the first years of ageing. Ugni Blanc, ideal for distilling, as well as Colombard, are the final names on the region's list of most common grape varieties. When aged for 15 years or more, Armagnac displays flavours of hazelnut, orange peel, cocoa, and prunes combined with aromas of rose, verbena, leather, vanilla and even cinnamon. These Armagnacs are very dense and rounded and fully express their soil. After 25 years, Armagnacs lose their potency and mellow. Their original character gives way to oak barrel fragrances and their length on the palate becomes truly remarkable.
Delord
(We currently have no information available on this brand)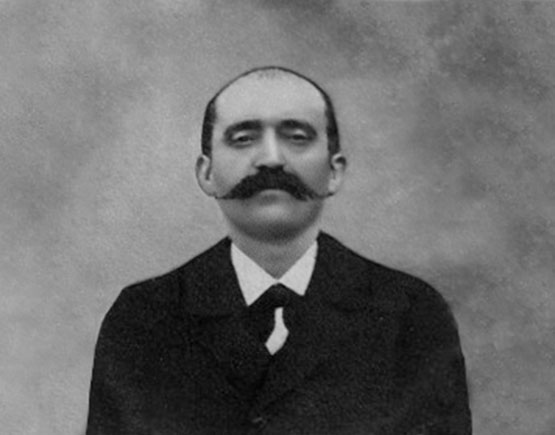 Prosper Delord
In 1893, Prosper Delord founded the house in Lannepax. He was a traveling distiller who fell in love with 'Eau de Vie' of the Armagnac. Since then, the company has passed from father to son, and the fourth generation has been working in the family business. The location of the distillery is in the village of Lannepax, in the Bas-Armagnac.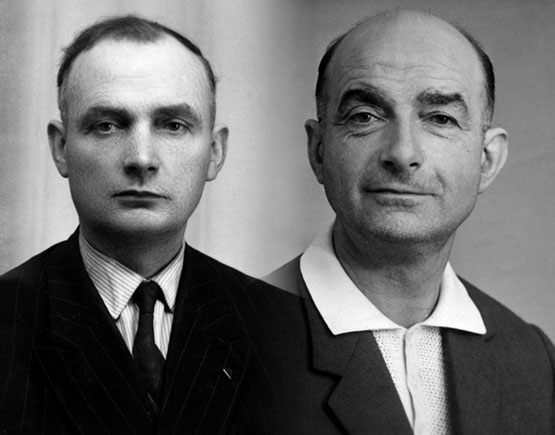 Distillation
The distillation is the most important and fascinating part in the production of Armagnac and always happens from the beginning of November until the end of December. Armagnac is a wine distillate similar to Cognac, full of flavor with tonnes of mushroom, crippled wood, moist earth, and herbs.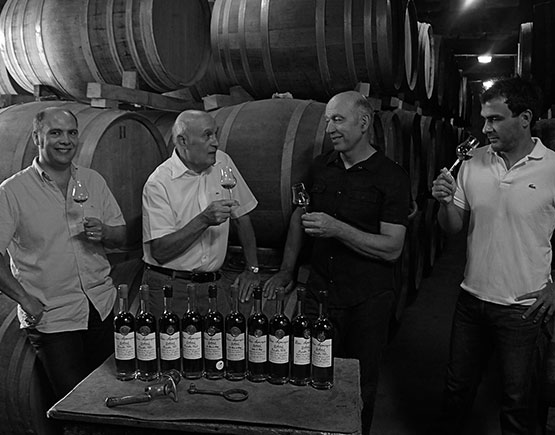 Great-grandsons
Today, great-grandsons Jerome and Sylvain carry on the same tradition, having established a reputation for quality that is unsurpassed. Owners of a prime 30-hectare vineyard in the heart of the Bas Armagnac, (widely known as the 1st Cru), they have been distilling, aging and blending their eaux-de-vie the same way their great-grandfather did. Their aging cellars contain Armagnacs dating back to 1904.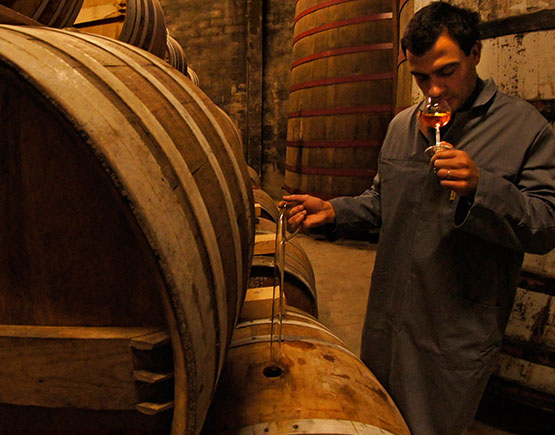 Touring the distillery
When touring the distillery and aging cellars, it feels as if time has stopped and you almost expect to see grandfather Prosper, coming around the corner pulling his itinerant pot still with the help of his two cows.