---
Armagnac 1929 Darroze Domaine de Gaube
Bas Armagnac, Domaine de Gaube
Provenance: Artcurial, 10/28/2016
Questions about this piece?
Armagnac
Armagnac is France's oldest and most prestigious wine-based eau-de-vie. In the 16th century, it was sold over the counter in pharmacies as a "medicine". Armagnac began to be aged in oak barrels in the 17th century. Nowadays, the Armagnac region can be divided into three production areas: Bas-Armagnac, Ténarèze and Haut-Armagnac. Unlike Cognac, Armagnac is comprised of a broad palette of grape varieties, each very different, allowing for a very particular aromatic balance: Bacco adds to the wine's structure and lends it full-bodied, rich and dense aromas that require long ageing processes to fully express their roundness, smoothness and length on the palate. Folle Blanche, on the other hand, provides freshness and fruitiness in the first years of ageing. Ugni Blanc, ideal for distilling, as well as Colombard, are the final names on the region's list of most common grape varieties. When aged for 15 years or more, Armagnac displays flavours of hazelnut, orange peel, cocoa, and prunes combined with aromas of rose, verbena, leather, vanilla and even cinnamon. These Armagnacs are very dense and rounded and fully express their soil. After 25 years, Armagnacs lose their potency and mellow. Their original character gives way to oak barrel fragrances and their length on the palate becomes truly remarkable.
Darroze
(We currently have no information available on this brand)
History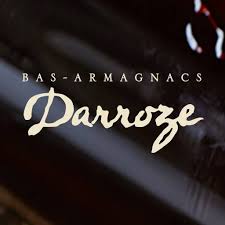 The story starts with Jean Darroze and his restaurant in Villeneuve-de-Marsan. In love with his South West and its centuries-old traditions, this highly respected chef of the local Landaise cuisine introduced his son Francis to the culinary arts, to great wines, and to the fine Gascon Eaux-de-vie. It is by cultivating this taste for tradition and authenticity that Francis Darroze mastered the talent for discovering personal estate Armagnacs, traveling all over the famous Bas-Armagnac terroir with his knowledgeable and exacting wine-loving father and tasting hidden treasures in little, out of reach, unknown estates. These first discoveries date back to the 50s and 60s, then intensified from 1970 with the construction of a cellar dedicated explicitly to aging.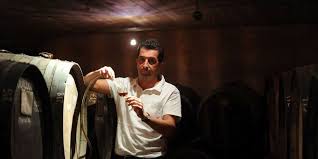 His son Marc, a trained oenologist, joined his father to follow in his footsteps in 1996. Both complementing each other and both 'treasure hunters', as Martine Nouet nicknamed them in her book "Eaux-de-vie: le guide", they have roamed the lands of Armagnac for all these years searching for this golden liquid that they offer to you today. Treasure hunters firstly by taste, but also to satisfy a loyal clientele looking for quality Eaux-de-vie, together they are the discoverers of Armagnac. Today, Marc Darroze runs the company alone as Francis has taken his well-deserved retirement. He continues his work, however, like a guardian with a watchful eye, sometimes like an antiquarian initiated by his father to help us make these treasures accessible.