---
Armagnac 1923 Claverie
Bas-Armagnac, Lannemaignan, Gers
Provenance: Ruellan Vannes, 11/30/1999
Questions about this piece?
Armagnac
Armagnac is France's oldest and most prestigious wine-based eau-de-vie. In the 16th century, it was sold over the counter in pharmacies as a "medicine". Armagnac began to be aged in oak barrels in the 17th century. Nowadays, the Armagnac region can be divided into three production areas: Bas-Armagnac, Ténarèze and Haut-Armagnac. Unlike Cognac, Armagnac is comprised of a broad palette of grape varieties, each very different, allowing for a very particular aromatic balance: Bacco adds to the wine's structure and lends it full-bodied, rich and dense aromas that require long ageing processes to fully express their roundness, smoothness and length on the palate. Folle Blanche, on the other hand, provides freshness and fruitiness in the first years of ageing. Ugni Blanc, ideal for distilling, as well as Colombard, are the final names on the region's list of most common grape varieties. When aged for 15 years or more, Armagnac displays flavours of hazelnut, orange peel, cocoa, and prunes combined with aromas of rose, verbena, leather, vanilla and even cinnamon. These Armagnacs are very dense and rounded and fully express their soil. After 25 years, Armagnacs lose their potency and mellow. Their original character gives way to oak barrel fragrances and their length on the palate becomes truly remarkable.
Claverie
(We currently have no information available on this brand)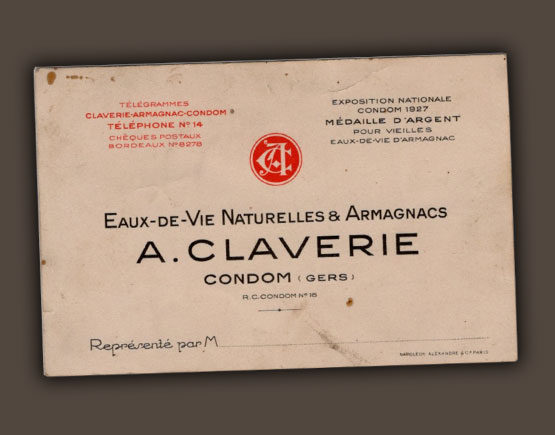 History
The Clavery family settled in 1748 as a weaver in the commune of Lannemaignan, located in the southwest at the edge of the departments of Gers and Landes, in the best region of Bas-Armagnac (The Grand bas-Armagnac). A few years later, after acquiring a few plots of land, the Clavery family became a producer of table wines and Bas-Armagnac.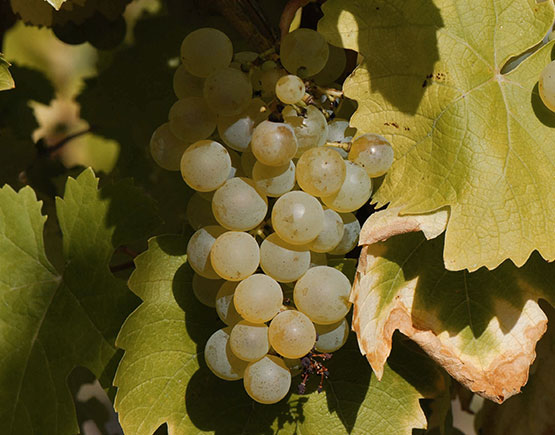 Folle Blanche
The tradition continues from father to son to reach Maxime Clavery, mayor of the commune of Lannemaignan as his ancestors, owning 8 hectares of vine. Paul Clavery, his son, arrives at 150 ha of agricultural land including 16 ha of Vine in production Bas-Armagnac, for a stock of pure alcohol of 270 Hl. The grapes are the Folle Blanche, the Ugni Blanc and the Bacco for Armagnac, and the Colombard for table wine.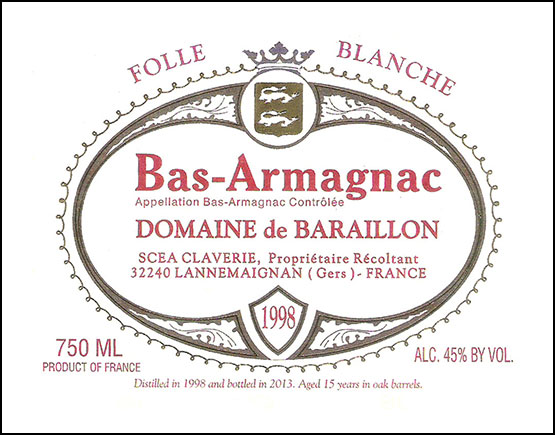 Domaine de Baraillon
In 2001, after graduating from the Professional Baccalaureate in Viticulture and Oenology, Laurence Clavery, his daughter, settled on the Domaine de Baraillon. Planted grapes are Merlot and Cabernet Franc for red liqueur wine or table wine and Gros Manseng for white liqueur wine or table wine. In 2002, the first production of liqueur wine.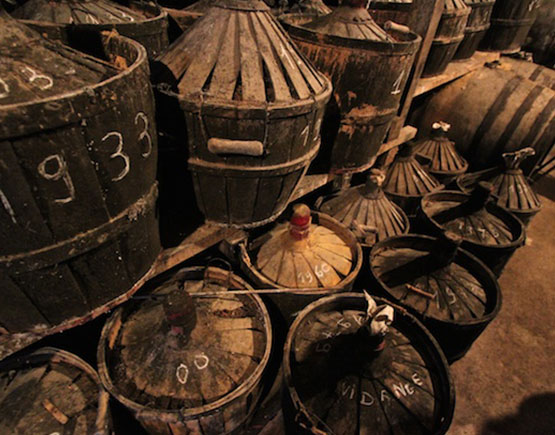 Armagnac
The Armagnac is distilled in the Armagnac tradition (52 degrees) and ages in the oak casks of the country of their cellars, in their field. This Bas-Armagnac was only recently transferred to the bottle, when they considered it perfect, entirely fulfilled by these long years of aging, preserving its natural strength (real degrees from 44° to 49° according to the vintages).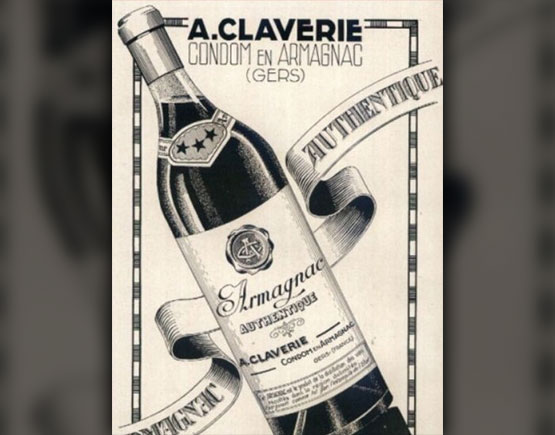 Vintage
Claverie does not add water or caramel to their Bas-Armagnac to reduce the degree or accelerate aging. The Domaine de Baraillon, located on the communes of Le Frêche (Landes) and Lannemaignan (Gers), stretches over a surface of 20 hectares and the oldest Eau de Vie in their cellars is 1893. All their Bas-Armagnac are vintage from 10 years old. They are present in all of France and export to the United States, Germany, Spain, and Italy.