---
Armagnac 1920 Saint-Vivant de la Salle
Exposition Universelle, No. 000722, Matured in Cask, Tilted Neck Bottle, Original Carton Box
Provenance: Besch Cannes, 7/16/2016
Questions about this piece?
Some details:

Size
70 cl
Vintage
1920
Alcohol
40.0 %
Bottled
1975
Button
Glass wax shoulder button
Fill level
Top shoulder
Packaging
Original carton box
Shape
Tilted-neck bottle
Armagnac
Armagnac is France's oldest and most prestigious wine-based eau-de-vie. In the 16th century, it was sold over the counter in pharmacies as a "medicine". Armagnac began to be aged in oak barrels in the 17th century. Nowadays, the Armagnac region can be divided into three production areas: Bas-Armagnac, Ténarèze and Haut-Armagnac. Unlike Cognac, Armagnac is comprised of a broad palette of grape varieties, each very different, allowing for a very particular aromatic balance: Bacco adds to the wine's structure and lends it full-bodied, rich and dense aromas that require long ageing processes to fully express their roundness, smoothness and length on the palate. Folle Blanche, on the other hand, provides freshness and fruitiness in the first years of ageing. Ugni Blanc, ideal for distilling, as well as Colombard, are the final names on the region's list of most common grape varieties. When aged for 15 years or more, Armagnac displays flavours of hazelnut, orange peel, cocoa, and prunes combined with aromas of rose, verbena, leather, vanilla and even cinnamon. These Armagnacs are very dense and rounded and fully express their soil. After 25 years, Armagnacs lose their potency and mellow. Their original character gives way to oak barrel fragrances and their length on the palate becomes truly remarkable.
Saint-Vivant de la Salle
(We currently have no information available on this brand)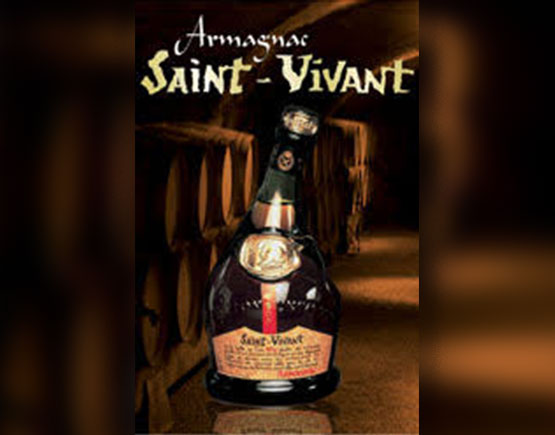 Saint-Vivant de la Salle
The legend of Saint-Vivant Armagnac, so the Google tale goes, dates back to 1559 when Saint-Vivant de la Salle, a noble lord who owned vineyards in Gascony, created a new spirit by accident and was delighted with the result. He named it after his region, Armagnac, and it was to become one of the most prestigious brandies in France.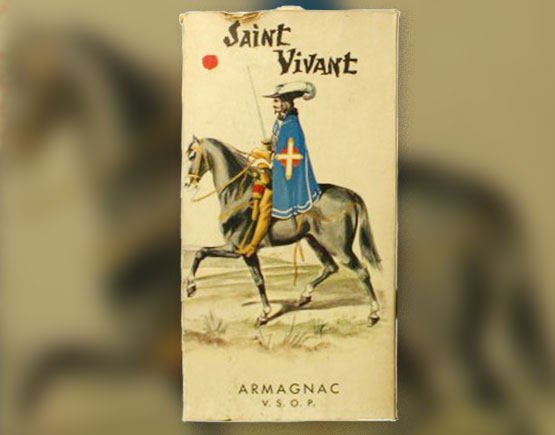 Aygue de bito
However according to a document of 1411 in the archives of the department Haute Garonne (neighbouring the department Gers), a man called Antoine distilled wine at Toulouse to obtain aygue ardente, also called aygue de bito or eau de vie (water of life), a definition which implies that originally the products were used for medicinal purposes. A further document of 1441 records that "distilled spirit relieves pain, keeps one young and brings with it a joy."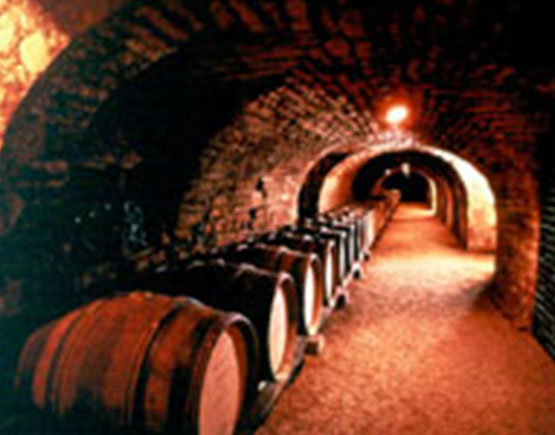 La Martiniquaise
Presented in exclusive bottles with a slanted neck, decorated with a wax seal and a parchment label, Saint-Vivant Armagnacs are among the leading Armagnac brands. Created from the best soil in Gascony, Saint-Vivant Armagnacs are distilled using ancient traditions and matured to fulfillment in oak casks, where they develop their aromas and achieve their full potential. High-quality products with prestigious origins, Saint-Vivant Armagnacs are produced with a craftsman's care and attention to ensure that each variant is a unique reference. Today Saint-Vivant de la Salle is a subsidiary of La Martiniquaise.