---
Armagnac 1870 Château Peyrouet
Vieil, Authentique, Grand 1er Cru, Bas-Armagnac
Provenance: Amiens, 12/13/1999

L'Armagnac est le produit de la distillation des Vins Blancs de notre région délimitée. Décret du 25 Mai 1909.
Questions about this piece?
Armagnac
Armagnac is France's oldest and most prestigious wine-based eau-de-vie. In the 16th century, it was sold over the counter in pharmacies as a "medicine". Armagnac began to be aged in oak barrels in the 17th century. Nowadays, the Armagnac region can be divided into three production areas: Bas-Armagnac, Ténarèze and Haut-Armagnac. Unlike Cognac, Armagnac is comprised of a broad palette of grape varieties, each very different, allowing for a very particular aromatic balance: Bacco adds to the wine's structure and lends it full-bodied, rich and dense aromas that require long ageing processes to fully express their roundness, smoothness and length on the palate. Folle Blanche, on the other hand, provides freshness and fruitiness in the first years of ageing. Ugni Blanc, ideal for distilling, as well as Colombard, are the final names on the region's list of most common grape varieties. When aged for 15 years or more, Armagnac displays flavours of hazelnut, orange peel, cocoa, and prunes combined with aromas of rose, verbena, leather, vanilla and even cinnamon. These Armagnacs are very dense and rounded and fully express their soil. After 25 years, Armagnacs lose their potency and mellow. Their original character gives way to oak barrel fragrances and their length on the palate becomes truly remarkable.
Château Peyrouet
(We currently have no information available on this brand)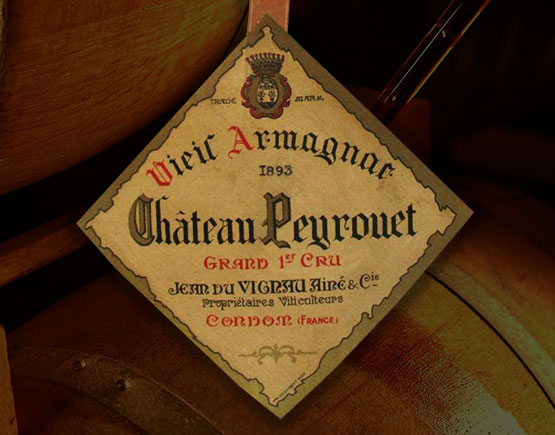 Château Peyrouet
We are introducing an exceptional and particularly exquisite vintage Armagnac from 1870. An edition from the Bas-Armagnac, In Gascogne, there were hundreds of producers, many known, legion small, numerous reputable, quite a few regional and national. Many suppliers sell their products abroad under a different name than in France.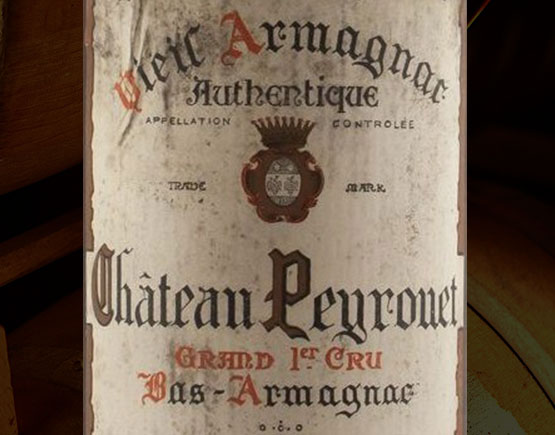 Rarities
Countless traders bought barrels from prominent producers in France and sold them under their names elsewhere. So even now we still find rare Armagnac rarities, which we could hardly find any information or records today. But we would not be able to claim that this would be due to the lack of awareness of the lower quality if necessary.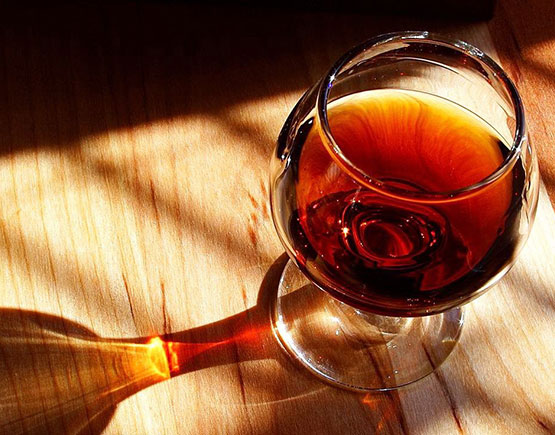 The Exclusive Gift
So there are still some famous Armagnac houses that still lead and distribute a wide variety of different Vintage Armagnacs, but the number of rarities is getting smaller and prices, also due to the sheer demand, more and more excessive. Perhaps one of the most famous brands in the Armagnac sector is undoubtedly the companies of Samalens, Sempé, Janneau Fils et Cie, Domaine de Gachot and also Marquis de Montesquiou, which constitute a hugely high market share.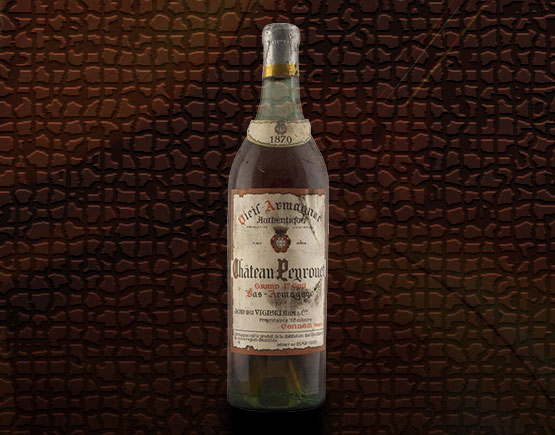 1870
Among the oldest Armagnac houses are the brands such as Gelas, Baron de Sigognac, Goudoulin Veuve J., Chateau de Laubade, Laberdolive, Dartigalongue, Ferté G&H, Mader, Dupeyron, Montber, de Castelfort, Baron de Lustrac, Baron Gaston Legrand, and many more. Sensational Vintage Armagnac from 1870. The exclusive gift idea for the special occasion.