---
1976 Banyuls Domaine du Duy
Domaine du Duy, Banyuls
Provenance: Winefields, 3/20/2016

Parker 86: This Banyuls 1976 has a youthful color. The nose is well-defined with mulberry, fig, damson, and marmalade that would suggest that it needs a few more years in bottle. The palate is sweet and rounded on the entry with a fine line of acidity. Hints of prune line the finish, but it needs a little more weight and viscosity to really make an impression.
Questions about this piece?
Some details:

Size
75 cl
Vintage
1976
Alcohol
17.0 %
Fill level
Mid neck
Dessert Wine
(We currently have no information available on this category)
Banyuls
(We currently have no information available on this brand)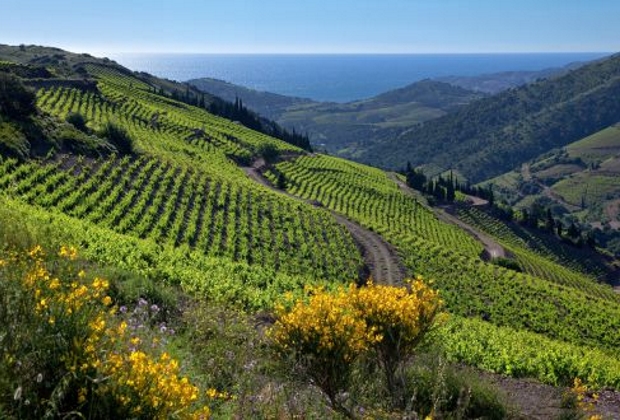 Banyuls is a French appellation d'origine contrôlée (AOC) for a fortified apéritif or dessert wine made from old vines cultivated in terraces on the slopes of the Catalan Pyrenees in the Roussillon county of France, bordering, to the south, the Empordà wine region in Catalonia in Spain.
The AOC production area is limited to four communes of the Côte Vermeille: Banyuls (from which the AOC takes its name), Cerbère, Collioure, and Port-Vendres.The production process, known in France as mutage, is similar to that used to make Port.